STORE HOURS
9 TO 6 CDT
GMT minus 5 hours
Monday thru Friday
Do not call on
Sat. Sun. please

PIANO CABINET PARTS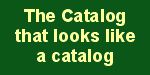 ORDERING INFORMATION:
MINIMUM ORDER:
Minimum Order $20
SHIPPING POLICY:
Priority Mail shipping for most items. UPS by request.
You MUST browse the Catalog area, and try to learn what you want. We no longer search our catalog for you.
Have this information ready:
1. Description of parts
2. Part Numbers
3. Prices
4. Dimensions where needed
BEFORE you call us please.
Make sure you are in the catalog area for your kind of piano--
Such as Grand Pianos,
Full Uprights, Spinets, etc.
If you are confused, call us for assistance.
If we do not answer the phone, we are probably here-- Just leave a message- we will return your call (it may not be the same day).
:-)



These parts are often essential for both cosmetic as well as function.
This page will be of interest to those restoring pianos to showroom condition.
For all parts possible I give you a diagram identity number so you can go to the diagram and double check to see if you are ordering the right part. It is impossible to give a "Back" button to return to so many pages, so please use your browser's "Back" button.
Also, I give you a link to the page which tells how to make the repair or installation of the new part.

YOU CAN NOW ORDER BY PHONE
CALL: (800) 338-8863
SEARCH THE WHOLE SITE
---
RUBBER Bumpers and KNOBS
A must to prevent wood from banging wood of the cabinet, and these
tacks and fittings are a finishing touch to a great restoration. DO NOT
use hardware store rubber tacks. The piano type are unique, and
hardware stores have never handled them. Why? I don't know.
They are handy all around the house. Tap a couple into the lower
back corners of a wall mounted hanging cabinet or big picture frame
to parallel it to the wall.

KNOBS, RUBBER BUMPERS,
RUBBER HEADED NAILS GRAPHIC PAGE
DROP WIRE KNOBS FOR SPINETS

Hardware store wooden knobs DO NOT look right, nor do the stores
carry the piano type. Again, I cannot understand why. They can be
used on small drawers etc. Piano legs CAN be replaced if the
Beacons Boys bust them off in the move.
---
BRASS and other things that shine
---
WOOD
---
FALLBOARD LOCKS
We have several choices for you
---

DECALS FOR KEY COVER
(Fallboard) AND SOUND BOARD
Decal for the sound board CLICK HERE to see if we have yours.

Name board decal for your piano from its era.
Cheaper versions are now available on the Web, but they are very tacky--
One source will send you very old decals which have to be applied with shellac!

CLICK HERE to go to the decal page
---
CABINET REFINISHING SUPPLIES-- Including Stain Pens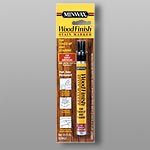 ORDER BY PHONE WITH CREDIT CARD
CALL TOLL FREE: (800) 338-8863
If there is no answer, please leave a message- we do answer our voicemail

OR:
Go to Mail Order Form for printing:
Online help available