MILDEW AND MOUSE CONTROL
One of the biggest concerns after a home fire is getting rid of the odor of a fire. Unfortunately, this is also among the most difficult activities. Records which survived the 1906 San Francisco fire and are today in the National Archives still smell strongly of smoke — over 90 years latter.
Besides the use of chemicals to mask the smell, there are two general approaches used commercially. One is called Thermal Deodorization and the other is Ozone Treatment. Ozone is a viable choice with pianos, but frying them is NOT. Heat treating a piano will cause the frame to over dry and come apart.
Remember, too, that the source of the odor can be very complex. For example, with furniture, the smell may be literally on the surface in the soot; or it may in impregnated into the finish, especially if the finish was softened by the fire. A softened finish should be replaced completely.
Ozone provides effective purification of air and water from bacteria's, viruses and other microorganisms, and ozone eliminates odors without producing any hazardous byproducts. Its natures own purifying process. It is the odor cancelling quality of ozone that we are dealing with. Ozone also kills mildew. For this reason, pianos which have been affected by smoke can be deodorized by ozone treatment, and pianos which took on mildew by being stored or used in damp areas can have the mildew virtually killed off completely.
Please read our page on ozone, mildew, and moth treatment carefully.
See our page of Humidity Meters and Mold Control and Prevention Products
SH1507 Mold and Mildew Odor Eliminator; 8 oz. SH1507 $16.95
An excellent choice for removing musty odors from piano interiors.
__________________________________________

T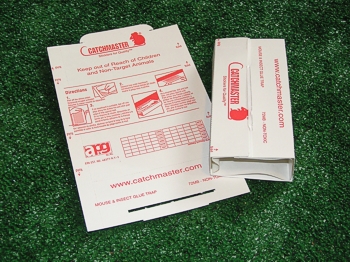 MOUSE TRAPS
Nobody likes to admit that mice have invaded their home. A mouse takes up residence, collects food from the pantry and dogs food dish, and may even be well on the way to raise a happy little family of more mice before you see the tell tale evidence of the mouse.

Mice LOVE upright pianos. They especially like to make house under the keys. There are three sections under there, living room, pantry, and restroom. Many times I have opened up an upright piano that had something restricting the keys from dropping all the way, only to find a mouse apartment in full progress.

Our MouseMaster traps will catch the mouse when it first enters the piano down in the bottom area. It smells of natural real peanut butter, but the trap has a thick layer of extremely sticky substance that catches the mouse and holds it securely once it steps inside the box. Just fold the box up by the instructions, remove the protective layer, and put the trap in the bottom of the piano. You will need to remove the bottom "kick board" by lifting or turning the lever that secures it at the top in order to open the bottom area.

Part Number- Mouse CM72MB

Price- $ 2.00 each or $ 13.00 for Ten


ORDER BY PHONE WITH CREDIT CARD
CALL TOLL FREE: (800) 338-8863
If there is no answer, please leave a message- we do answer our voicemail

OR:
Go to Mail Order Form for printing:
Online help available