Best viewed at 1024 x 768
Seriously, anything less will be a mess!
Ecclesiastes 4:6
Better is an handful with quietness, than both the hands full with travail and vexation of spirit.

THERE IS THAT QUIET PLACE
WHERE WE HEAR FROM GOD


"We can be very grateful that nothing is taking our Lord by surprise."
Robert Aseltine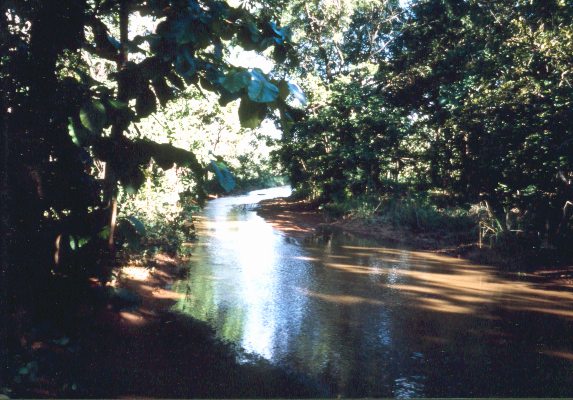 Mark 6:31
And he said unto them, Come ye yourselves apart into a desert place, and rest a while: for there were many coming and going, and they had no leisure so much as to eat.
Henceforth I call you not servants; for the servant knoweth not what his lord doeth: but I have called you friends; for all things that I have heard of my Father I have made known unto you. John 15:15
JESUS IS
A FRIEND OF MINE
I AM NOT ALONE
Please notice how the light drowns out the mud in this African river. Maybe we can, with
the help of our Lord, drown out some of the mud around YOU and make you shine :-)
This page is not too organized on purpose, and it is changed regularly :-)
Two Christian radio stations load below.
Click the OFF switch of the one you do not want.
If you want the radio to play while you browse, copy the URL above, open a new
window, "tab" in Mozilla, in your browser, paste the URL into the second window,
and browse elsewhere or on into the menu below.
Music by Old Fashioned Christian Music Radio

Click here for slow connections-- Shut off upper control.
SMALL QUIET TRIPS IN OUR LITTLE DARK STUDY
Why haven't you been around for coffee lately.

3. QUIET OTHER PLACES IN THIS JOURNAL

4. A LITTLE QUIET TALK WITH UNCLE STEVE

6. QUIET WHIPPED PREACHERS-- DON'T GIVE UP

8. QUIET WITH JOY HARDIN ON THE PIANO

10. QUIETNESS WITH WHOLE SCREEN PICTURES
OF GOD'S CREATION-- Long Load-- Graphic intensive.

11. QUIETNESS IN BLACK AND WHITE

15. DELIVERANCE FROM GUILT AND GUILT MONGERS
For some reason, many readers find this page in the evening.

16. QUIET REST

17. HEAVEN

18. THE GOOD SHEPHERD-- Very Special Page by Mary Van Nattan

19. LOOKING BACK-- This is a time when it is OK

21. A QUIET PLACE TO EXALT THE LORD JESUS CHRIST

22. THE SHIPS THAT WON'T GO DOWN- By Henry Lawson

23. THE SOP OR THE SAVIOR OF THE SOP?
MUSIC:
You will have to turn off the online radio station at the top of the page.
This music should keep playing while you borwse other Quiet Place pages.
In Mozilla or the new version of IE, simply open a second tab page to leave the music playing.

SACRED MUSIC PRESERVED-- Play is online--
Many of the old Gospel music singers and groups from the 50s and 60s
This brother needs help with bandwidth. Can you help in any way?

MENU OF CHRISTIAN 365 STATIONS

CLASSICAL MUSIC -- From South Africa

CLASSICAL MUSIC -- Australia

CLASSICAL MUSIC RADIO WORLDWIDE MENU

CLASSICAL & EASY LISTENING RADIO-- Tokyo, Japan

MUSIC USUALLY USEFUL-- Hong Kong

PIPE ORGAN AND CHORAL- Highly Approved ( Need 365 radio )

WMUU Sacred Web Radio--
Conservative Christian Music Live Radio

WMUU Easy Listening and sacred--
Mostly Classical, 50s elevator music, and old sacred

WOEL Sacred Gospel Music--
Maranatha Baptist Church (Sometimes off line)

UNSHACKLED--
Pacific Garden Mission's archive of past programs.

OLD FASHIONED REVIVAL HOUR--
Re-play of the original broadcasts
Disclaimer Fuller Seminary

KFBN-- HEAVEN 88.7 Live Radio--
Sponsored by Fargo Baptist Church and Calvary Baptist Church
Mosly preaching, and mostly KJV Only
BEFORE YOU GO OFF TO BED,
STOP OFF HERE
Ecclesiastes 4:6
Better is an handful with quietness,
than both the hands full with travail
and vexation of spirit.
Acts 28:15
And from thence, when the brethren heard
of us, they came to meet us as far as
Appii forum, and the three taverns:
whom when Paul saw, he thanked God,
and took courage.
"We can easily manage if we will only take, each day, the burden appointed to it.
But the load will be too heavy for us if we carry yesterday's burden over again today,
and then add the burden of the morrow before we are required to bear it." - John Newton
Who needs a visit from you today?
Come see us again-- Please
Jesus Loves You--
Don't ever doubt it friend.
3 John 1:4 I have no greater joy
than to hear that my children walk in truth.

SEND ME YOUR PHOTO
OF A QUIET STUDY
I WOULD LIKE TO POST IT

THANKS-GIVING IS NOT A HOLIDAY--
IT IS A WAY OF LIFE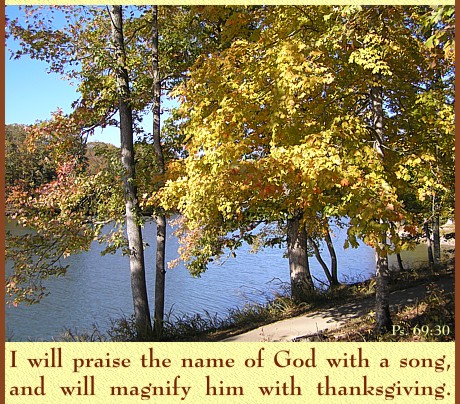 I am getting very little mail from this
section of our journal.
I would dearly love to hear from anyone
who stops here and is blessed and helped.

You need to believe that there is NO section more
important to me, in this journal, than the Quiet Place.
BACK TO ENTRY PAGE OF THE PIANO SITE
OPEING PAGE