PIANO DECAL GRAPHICS
Starr through Sterling
Find the graphic which nearest matches your decal.
Then call and order by Credit Card or print the order
form at the Mail Order page, and mail in your order.
---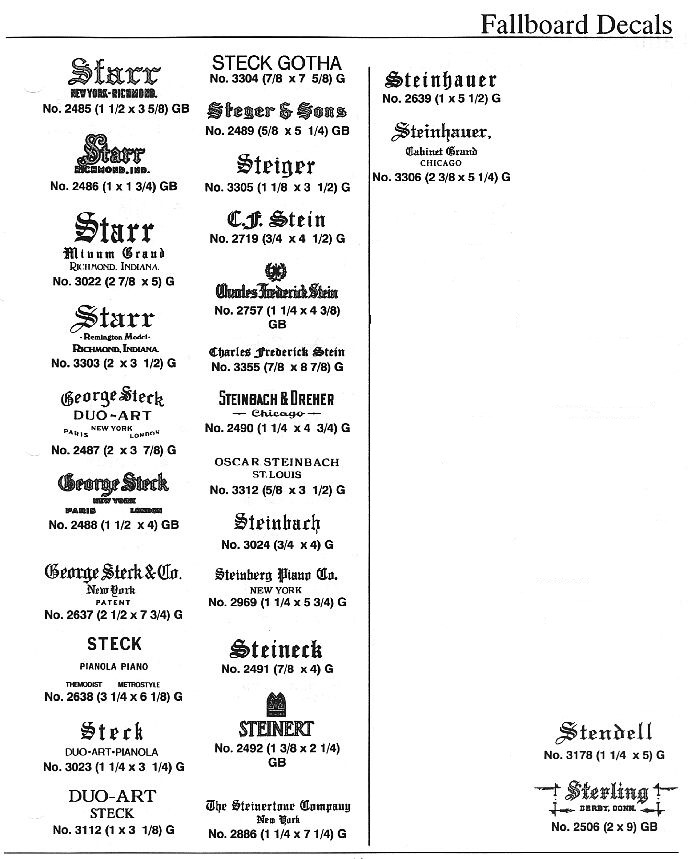 If you sense something is missing, and if you believe your decal would be in the missing space, SEND MAIL,
and we will try to determine if we can get your decal.


ORDER BY PHONE WITH CREDIT CARD
Our (800) Number-- 1 (800) 338-8863
OR:
Go to Mail Order Form for printing:
Online help available