This page is the end of the line if you are not loading from the CD ROM.
CD ROM purchasers may proceed to all study courses and the use of TuneLab 97- 3.07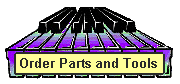 We sell all tools and tuning meters needed to tune and regulate pianos professionally.

This section is for the few who decide to try to learn to tune a piano closer to a professional level. If you follow these instructions, and if you practice on many pianos, you will be able to tune a piano professionally with time. You will need an experienced tuner to mentor you along the way. It is very helpful to find such a gentleman if you can. But, if all the tuners in your area refuse to help you, then just follow the instructions, and keep at it until you have the skill mastered.
You could probably get a fair tuning by tuning your piano with a Korg A-120 Tuning Meter, or you can use a chromatic set of tuning forks. Both can be ordered from the Parts Catalog. The forks are hard to use though unless you have a third arm :-)
Before you go on to try to learn this art form, that is, if you are not really interested in piano tuning as a trade, please consider using Robert Scott's TuneLab 97--3.07 tuning shareware. It is only $34 to register, and you get the full program here in order to try out. I have used it, and I find it a fantastic program for the price. Other programs like it are going for $700. It is very easy to use TuneLab 97 to do a touch up or even a rather serious tuning. You will need a laptop PC though, or a computer placed near your piano.

PROFESSIONAL TUNING INSTRUCTION
The following instruction is only found on the CD
which you may order from us.
(Online surfers will get a 404 "File Not Found" message)
Feel welcome to send E-Mail for assistance in applying these lessons.
I will answer on a first come, first serve basis.
The number (800) 338-8863 IS available for you to make parts orders by Credit Card.
---

This Section is now in Print Format:

8 1/2" by 11" page notebook in a three ring binder--
Lies flat for easy use while tuning.
75 pages
This study course is more complete than a well known course running into hundreds of dollars. AND, I use the common language of us flatlanders.
$ 30.00

WARNING: The printed study course does NOT include the Repair and Restoration instructions found online. This you must study online only. The printed Professional Study Course includes ONLY the topics above which are also found on the CD which we sell.


---

The most popular manual in the piano trades:
PIANO SERVICING, TUNING, AND REPAIRING
Second Edition-- 2003 printing!
By ARTHUR A. REBLITZ

The first edition of this world famous book has sold over 45,000 copies and has become the classic manual for piano technicians and amateurs internationally. Originally published in 1976, Piano Servicing has now been updated and expanded, incorporating the experience of another decade and a half of exacting service and restoration by the author.

Bibliography and index included, 8 1/2" x 11", and hundreds of illustrations.
Close to 300 pages of the best information available for the professional tuner / technician. College textbook quality, but at trade prices.

1668 Paperback-- This is the latest reprint of the most recent edition of this
book. As of now, Amazon claims this is out of print-- WRONG-- We have it.
This price, ONLY WITH OUR CD BUYERS, is below Amazon's price
whenever they catch on that it is back in print! We deal here!

Price of the book to our CD buyers Add $ 26.00
Price for this Paperback offer alone Add $ 32.00



1678 Binder-- Paper back copy is mounted in three ring binder-- This is a reduced price
only for those who purchase a CD. Will lay flat for easy use in the workshop Add $ 47.00
Price for this Binder offer alone Add $ 53.00

Phone and order by VISA or Mastercard at (800) 338-8863
Links:
These links are rather technical. You may want to register with the sites so that you can join in the forums.

J. CREE FISCHER-- Piano Tuning Instruction Book on this CD
Be careful not to get bogged down in the minutia of this book. It was written long ago in the format of Victorian picky detail. But, Fischer has been highly respected over the years.

Toronto, Ontario
Jamie Musselwhite has one of the most useful sites I have seen yet. He is a technician with Robert Lowery's Piano Experts, but his personal site is extremely helpful to a piano owner, and he also includes information and sells a book set that will help the beginning piano technician.
jamiemusselwhite@yahoo.ca
http://www.torontopianotuning.com/

PIANO WORLD'S FORUMS-- Highly useful-- THEIR HOME PAGE

PIANO TECHNICIAN'S GUILD FORUMS--
Possibly your most useful Web resource, IF you can follow their lingo

SEARCH THE WHOLE SITE
Load Robert Scott's TuneLab 97- 3.07-- Shareware-- $34
This is the best deal in professional tuning PC software.
The complete program is here.
The CD may also be ordered on the Order Form for this Piano Section.
This CD contains the whole book on Piano Repair and Tuning,
including exclusive Piano Tuning Software.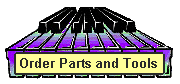 spchk