III UPRIGHT DROP ACTION
SPINET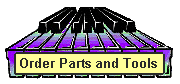 Gray shaded areas are felt parts.
This "drop action" design is more precise and easier to service
than the wire and elbow arrangement below.
This action is found on Baldwins and a few other pianos.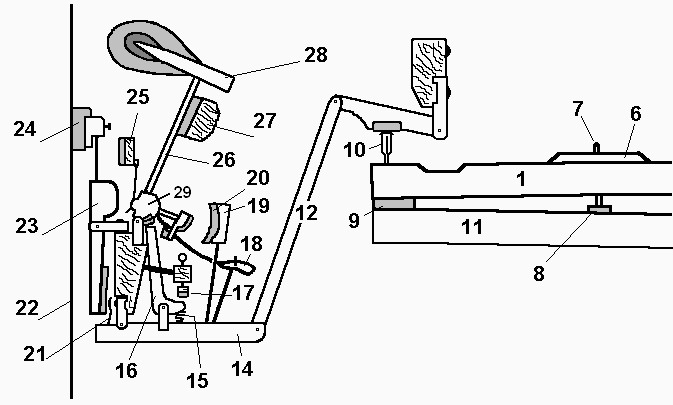 HERE IS THE MOST COMMON "DROP ACTION"
WITH THE WIRE AND ELBOW ARRANGEMENT.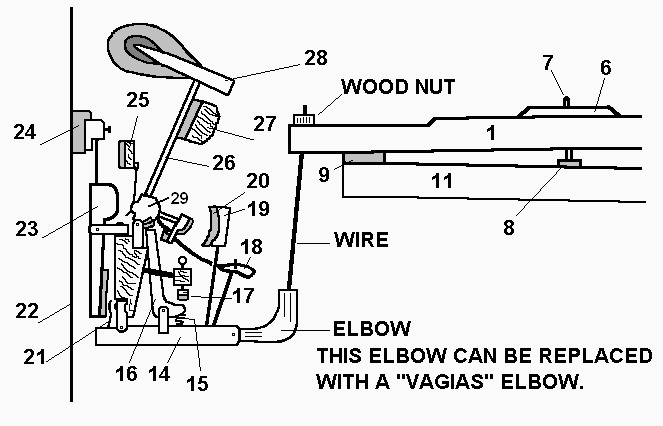 The table below is the same as the Upright Action elsewhere,
so don't be bothered if you notice a few numbers
which do not appear on the above diagrams.

1 KEY LEVER

2 FRONT BOARD (Key slip)

3 KEY TOP

4 FRONT RAIL PIN

5 FRONT RAIL FELT PUNCHING

6 KEY BUTTON

7 CENTER PIN

8 CENTER RAIL FELT PUNCHING

9 BACK KEY RAIL CLOTH

10 CAPSTAN

11 KEY BED

12 STICKER

13 STICKER RAIL WITH STABILIZER

14 WIPPEN

15 JACK SPRING

16 JACK

17 JACK ADJUSTMENT BUTTON

18 BRIDLE STRAP AND WIRE

19 BACK CHECK

20 BACK CHECK FELT

21 DAMPER OPERATING SPOON

22 WIRE

23 DAMPER LEVER

24 DAMPER FELT

25 HAMMER SPRING RAIL

WITH SPRING ATTACHED

26 HAMMER SHANK

27 HAMMER REST RAIL

28 HAMMER

29 HAMMER BUTT
SEARCH THE WHOLE SITE